At the Heart
Of every pair Caribbean Sun is our polarized intelligent lens technology. We say intelligent because our proprietary glass lens filters out the "bad" light, selectively allowing only the "good" informational light to reach your eyes. This creates the cleanest and clearest views of the world you will ever see. 
Planet Earth's
Perfect minerals make the all the difference! All Caribbean Sun polarized lenses start by using precision ground and polished Chembalt™ silica glass. This meticulous manufacturing process finishes the lens to the same exacting standards as that found in a professional camera lens. There is no finer substrate available which gives you the same crisp optics as genuine optical glass.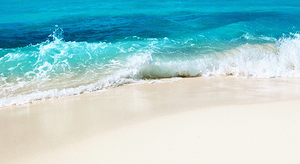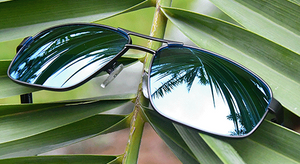 No Glare Here
Bounce back glare, we've got that covered - You know that little reflection you can sometimes see from the inside of those cheap glasses? That's called bounce back glare. Each Caribbean Sun lens is made with our anti reflective back layer lens coating which helps to eliminate this irritating light allowing your eyes to relax.
The OG HD
The Original High-Definition lens. Our silver dioxide flash mirror and multi-layer color coatings provide additional protection from all the harmful stuff our brilliant sun is throwing at us. It not only looks great but works even harder in bright light conditions.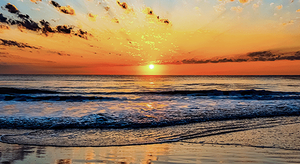 Protection
Ultraviolet Protection – Protecting your eyes from the sun's damaging UVA, UVB & UVC light is critical for the health of your vision as well as the skin around it. We've got you covered with 100% UV protection using our UV400.
Fresh & Clean
Hydrophobic coating is as superhero as it sounds. This material sheds water from the lens, making it easier to clean and stay clean from things like smudges. Think of this as a car's freshly waxed finish!